This guide is to help you install Ubuntu after you had installed Windows UEFI using my method on my previous post.
Now you need following if you need ubuntu installed alongside your windows.
A Ubuntu DVD , or its ISO file (I used Ubuntu 14.04).
An usb flash drive (4 GB or above). – If using iso files.
Rufus (Software for Creating Windows Bootable USB) – If using iso files – or Universal usb creator.
Step 1 : Create Bootable USB
Just like in the previous post create your bootable USB with Ubuntu DVD or ISO. and boot your computer using QuickBoot key.
Step 2 : Making Partitions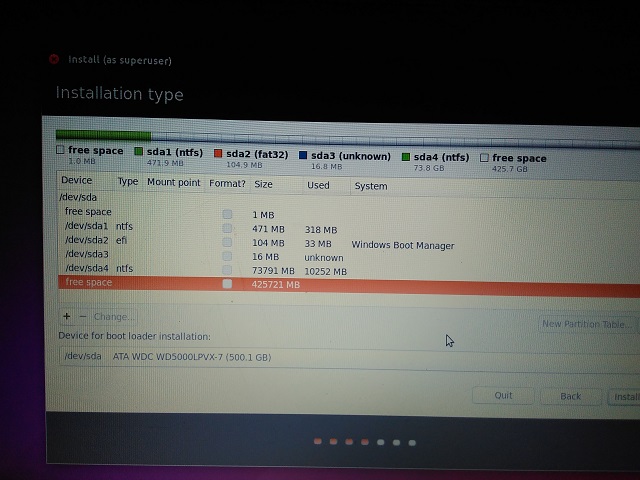 Now as shown in the image above, there are few partitions already made. Those are Windows Partitions so dont touch those. Now for free space create a partition for your linux to live in. I made a partiton of 18GB, EXT4 system, mount point "/" and few other partitions (biosgrub, efi) are already made.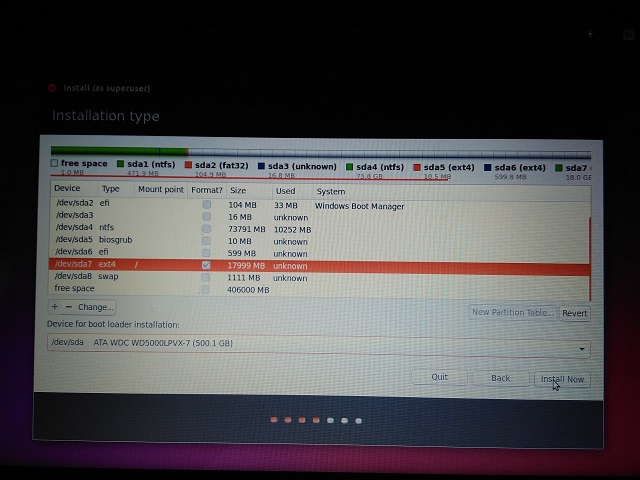 I also added a Swap Space of 1 GB. It is highly recommended but not compulsory.  Now just click Install Now and rest is easy installation.